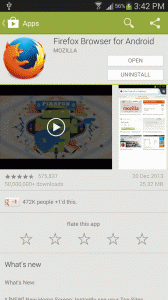 1) Go to Playstore and install Firefox Browser for Android.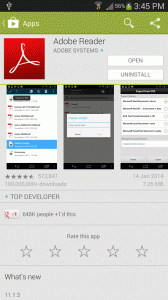 2) Then install Acrobat Reader.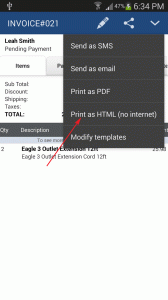 3) Then open an invoice > Then click on the share icon > Print as HTML (no internet)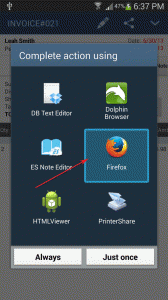 4) Then choose Firefox to open the html file.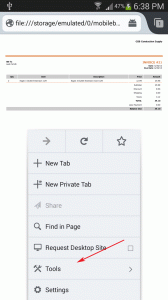 5) Then under Firefox browser, click on your menu > Tools.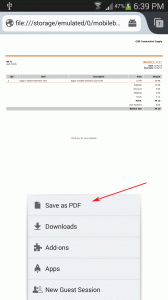 6) Then click on Save as PDF
To send the PDF to your email: