After signing up for a Free account, here are the steps you need to do.
(1) Get your Android device > open MobileBiz Co > enter login account/credentials > Sign In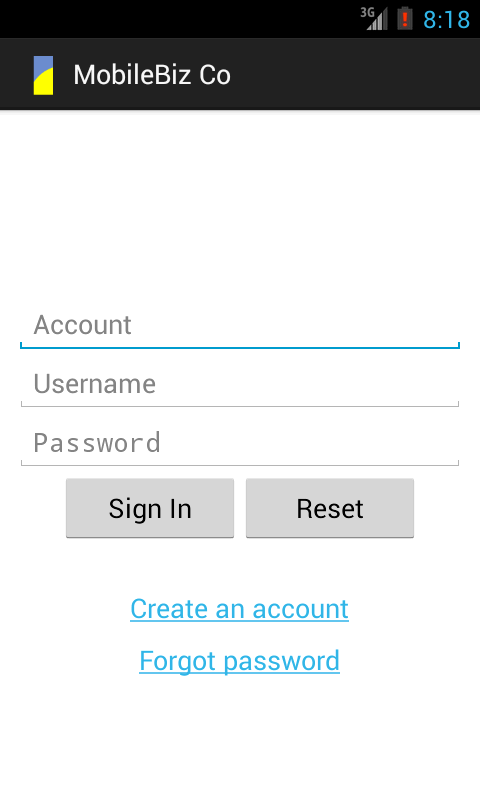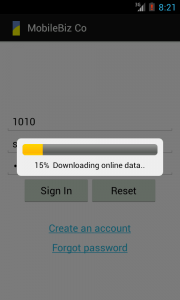 (2) Enter basic information about your company. You can change these later on in the Settings screen.
(3) Then setup Curreny and locale settings > Next.
(4) Then setup Tax used by the company > Next.
(5) Then enter your device name (optional).
(6) Once the initial setup is complete, your company setup is uploaded to the cloud.
Athis stage, you (or your other users) can start using the app on your devices.